Over the past 7 years, Blackboard has developed capabilities to help institutions grow enrollment and improve retention. Student Services by Blackboard offers institutions a set of connected capabilities to make measurable and sustainable impacts on the student experience. Our portfolio encompasses the full spectrum including supporting strategic planning efforts, full service marketing and enrollment management, student support and retention coaching. Student Services has partnered with top tier institutions on their marketing and enrollment execution including The University of Miami, NYU, Yale, Georgetown University, George Washington University, American University and Texas Tech University. We also provide comprehensive student support services to the largest institutions in the country including Ivy Tech Community College, Virginia Community College System, Kentucky Community and Technical College System, Maricopa Community Colleges and Wichita State University. The quantifiable impact of these services on institutional sustainability and growth is significant. The results lead to increased revenue, better management of costs, and more efficient use of resources to ensure the long-term health and viability of the institution and its discreet resources.
1111 19th Street, NW - Floor 8
Washington, DC 20036
Phone: 1-202-463-4860
Fax: 1-202-463-4863
blackboard.com/studentservices
Credly is a leading digital credential platform that empowers organizations and individuals to recognize, communicate and track verified achievements. Credly seamlessly integrates with hundreds of applications that schools, employers and associations use every day. Organizations using Credly issue portable and secure digital credentials that recognize and delight earners, and gain actionable data and insights about how and where those credentials are being used.
349 Fifth Avenue, Suite 726
New York, NY 10016
Phone: 800-841-5890
Wiley has been a global education leader for more than 200 years. Wiley Education Services, a core business unit of Wiley, partners with higher education institutions around the world to provide tailored, institution-wide services across the entire student journey. We currently support over 280 degree programs and more than 3,000 courses, encompassing on campus, online, and hybrid models. Through our trusted, collaborative relationships, we help our partners achieve success in an increasingly competitive and dynamic market.
1415 West 22nd Street
Suite 800
Oak Brook, IL 60523
Phone: 630-590-2455
http://edservices.wiley.com
Emeritus collaborates with leading universities to deliver online certificates and degrees, reaching more than 30,000 learners around the world in multiple fields of study.  Our experienced team draws from a comprehensive set of capabilities to match the needs of each institution we serve.
1 Broadway, 14th Floor
Cambridge, MA 02142
https://emeritus.org/
For more than 17 years, Emsi has served as labor market data advisers to leaders in higher education. Our goal is to help universities guide students as they chart a career and education path, provide training programs that align with employer needs, analyze alumni outcomes, and measure their economic impact.
409 S Jackson St 
Moscow, ID 83843
Phone: 208-883-3500
Fax: 208-882-3317
http://www.economicmodeling.com
Society thrives when students succeed. Since 2001, InsideTrack has used a proven combination of coaching, analytics, consulting and technology to unlock potential in millions of students and the institutions they attend.  We invite you to join the leading colleges, universities, foundations and others working with us to enhance the transformative power of higher education. Please visit us at www.insidetrack.com and follow us on Twitter @InsideTrack. Learn more about InsideTrack's student coaching services partnership with UPCEA at https://upcea.insidetrack.com/.
150 Spear Street, Suite 900
San Francisco, CA 94105
Phone: 415.243.4440
Fax : 415.243.4458
www.insidetrack.com
Freedom Learning Group is a digital courseware developer and education consultancy supporting publishers, colleges and universities, and OER companies. Our unique social mission - fighting the under-employment of American Military Spouses and Veterans with advanced subject matter expertise - allows FLG to provide our clients with an unprecedented level of high-quality education and training solutions, content development and review, accessibility compliance, and organizational and strategy development.
1540 International Pkwy, Suite 2000
Lake Mary, FL 32746
Phone: 407-965-2000
https://freedomlearninggroup.com/
Fullstack Education is the university service arm of Fullstack Academy, the nation's top coding bootcamp. We partner with leading universities to bring best-in-class, turnkey programs to their students. In addition to end-to-end solutions, our partners benefit from our innovation in areas such as inclusive education (like the industry-leading all-women coding bootcamp, Grace Hopper Program) and remote learning. To learn more, visit www.fullstackeducation.com
5 Hanover Square
New York, NY 10004
www.fullstackeducation.com
HackerU has over 20 years of experience as Israel's premier IT and Cyber Security training and upskilling education provider. The company's US division partners with top-tier universities and continuing education departments to build a Cyber Security workforce equipped with the expertise to combat the growing national cyber threat. 
2222 Ponce De Leon Blvd, 3rd Floor
Coral Gables, FL 33134
Phone: (954) 849-4221
https://www.hackerusa.com/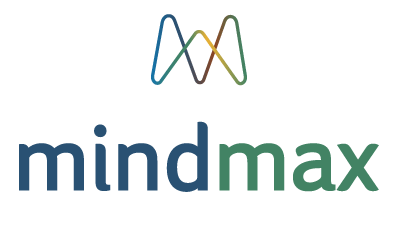 MindMax provides strategic guidance, proven processes, and the latest digital tools to optimize online marketing and enrollment operations for university-affiliated continuing and professional education organizations. We are a trusted advisor to many of the nation's top universities, and have transformed hundreds of online programs, impacting over 1 million students.
1001 Hingham St
Suite 300
Rockland, MA 02370
Phone: 781.884.0130 
http://mindmax.net/
Thruline Marketing offers a full suite of marketing services including research, consulting and inquiry generation. We help schools excel at reaching the right students through data-driven marketing campaigns and highly engaged inquiries. Our proprietary benchmark data enables us to put together the optimal marketing plan for your institution. 
15500 W. 113th St.
Suite 200
Lenexa, KS 66219
913-254-6000
thru-line.com
Trilogy Education Services partners with colleges and universities to prepare students for high-growth careers in the digital economy. We operate coding boot camps that are University approved, student tested, and employer validated. Our full-service platform also includes marketing support, enrollment services, student support, instructor recruitment and training, learner analytics, and a robust set of career services. For more information about Trilogy, visit www.trilogyed.com
31 E 32nd Street
Suite 1202
New York, NY
516-660-2698
http://trilogyed.com
Strategic Alliance Partners
A proven higher education thought leader, JMH Consulting provides:
strategic online marketing
recruiting and retention
full service certificate programs
JMH works with universities and colleges to create new and expand existing revenue streams. Unlike other online higher education providers, the programs created by JMH Consulting are ultimately owned by the university. The group is known for leveraging online marketing to attract and recruit the right prospective student. JMH Consulting helps universities enrich the lives and careers of those students - ultimately creating stronger communities.
 
892 Rosedale Rd NE
Atlanta, GA 30306
www.jmhconsulting.com

Thompson Coburn deeply appreciates that institutions of higher education are complex, multi-layered organizations that contend with an array of legal and compliance challenges. We also understand that postsecondary institutions vary greatly by mission, organization, and structure. Such challenges — and the corresponding solutions — are informed by each institution's particular set of circumstances, including fiscal resources, labor constraints, and vulnerability to changing regulatory and political agendas.
To manage these myriad challenges effectively, postsecondary institutions of all shapes and sizes, as well as the companies that serve them, require legal counsel that can swiftly and comprehensively respond to their needs. This is especially true in the present environment, where institutions face close scrutiny from local, state, and federal entities, accreditors and, increasingly, the general public. 
1909 K Street, N.W. Suite 600
Washington, D.C. 20006-1167
Phone: 314-552-6000
www.thompsoncoburn.com
Media Partner
The Chronicle of Higher Education is the No. 1 source of news, information, and jobs for college and university faculty members and administrators. Based in Washington, D.C., The Chronicle has more than 70 writers, editors, and international correspondents. Online, The Chronicle is published every weekday and is the top destination for news, advice, and jobs for people in academe. The Chronicle's website features the complete contents of the latest issue; daily news and advice columns; thousands of current job listings; an archive of previously published content; vibrant discussion forums; and career-building tools such as online CV management, salary databases, and more. The Chronicle's audited website traffic is more than 12.8 million pages a month, seen by more than 1.9 million unique visitors.
1255 Twenty-Third St. NW
Washington, DC 20037
Phone: 202.466.1000
Fax: 202.452.1033
https://www.chronicle.com/

Quality Matters (QM) is a leader in quality assurance for online education and has received national recognition for its peer-based approach to continuous improvement in online education and student learning. The program features:
Faculty-centered, continuous improvement models for assuring the quality of online courses through peer review
Professional development workshops and certification courses for instructors and online learning professionals
Rubrics for applying quality standards to course design
UPCEA institutional members who are not already subscribing to any of QM's rubrics, receive a 25 percent discount on subscriptions to the QM CPE rubric. 
1997 Annapolis Exchange Parkway, Suite 300
Annapolis, MD 21401
866.851.4984
https://www.qualitymatters.org