Anthology offers the largest EdTech ecosystem on a global scale for education, recently combining with Blackboard to support more than 150 million users in 80 countries. With a mission to provide dynamic, data-informed experiences to the global education community, Anthology helps learners, leaders and educators achieve their goals through over 60 SaaS products and services designed to advance learning. Discover more about how we are fulfilling our mission for K-12, higher education, business and government institutions at www.anthology.com.
5201 Congress Ave.
Boca Raton FL 33487
Phone: 561-923-2500
www.anthology.com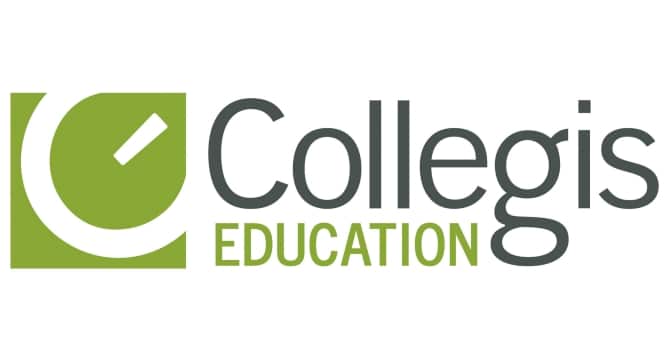 Collegis Education provides technology-enabled services that accelerate the transition to the university of tomorrow. Our suite of services combine the power of integrated, data-driven technology with comprehensive services to build long-term growth plans for colleges and universities looking to thrive in a complex market. Our capabilities allow universities to deploy technology throughout their business processes to digitally transform, compete effectively, and reduce friction points. Collegis Education is known for its comprehensive services in enrollment growth management, online learning and technology management.
1415 West 22nd Street, Suite 220
Oak Brook, IL 60523
collegiseducation.com
Credly is a leading digital credential platform that empowers organizations and individuals to recognize, communicate and track verified achievements. Credly seamlessly integrates with hundreds of applications that schools, employers and associations use every day. Organizations using Credly issue portable and secure digital credentials that recognize and delight earners, and gain actionable data and insights about how and where those credentials are being used.
349 Fifth Avenue, Suite 726
New York, NY 10016
Phone: 800-841-5890
InsideTrack is a mission-driven nonprofit focused on supporting individuals in achieving their educational and career goals - transforming lives and organizations while creating social change. We partner with institutions and organizations to directly improve student enrollment, persistence, completion, and career readiness through the power of coaching. Our coaching methodology is evidence-based and research-confirmed, with proven outcomes across thousands of programs. Further, we help partners build comprehensive capacity solutions through staff training and professional services to sustain advances in-house for lasting, scalable impact. 
InsideTrack, a part of Strada Collaborative, has supported more than 2.6 million learners and 250 partnering institutions and organizations since 2001. 
To learn more, visit www.insidetrack.org and follow us on Twitter, @InsideTrack, and LinkedIn @InsideTrack.
121 SW Salmon Street, Suite 800
Portland, OR 97204
Phone: 1-800-884-6371
[email protected]

Lightcast provides trusted global labor market data, analytics, and strategic insights that empowers communities, corporations, and learning providers to make informed decisions to navigate the increasingly complex world of work. With a database of more than 1 billion job postings and career profiles, Lightcast provides best-in-class customer service with robust data, clear analysis, and expert guidance on skills, jobs, and opportunities.
232 N. Almon St
Moscow, ID 83843
https://Lightcast.io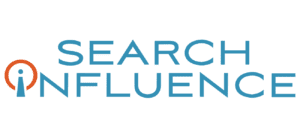 Search Influence is a women-owned, ROI-focused, digital marketing agency who helps institutions drive prospects into and through the recruitment funnel with analytics-backed strategies that include search engine optimization and paid digital advertising.
Founded in 2006, Search Influence's core purpose is to optimize potential. We collaborate with well-regarded institutions both nationally and locally in New Orleans. Clients include Tulane University School of Professional Advancement, Tulane University School of Medicine, University of Maryland School of Public Policy, Palo Alto University, and Edgewood College.
1423 Pine Street
New Orleans LA 70118
searchinfluence.com
Founded by veteran Israeli cybersecurity and digital technology experts, ThriveDX, formerly known as HackerU, has been training the digital workforce for over 15 years through digital skills and cybersecurity education programs. By partnering with top-tier academic institutions and corporations worldwide, ThriveDX offers accelerated training to the current and future workforce, equipping them with the expertise employers are seeking. ThriveDX academic partners capitalize on turnkey education solutions complete with instructor recruitment and training, comprehensive career assistance, marketing support, and customized, student success monitoring and reporting.
2121 Ponce De Leon Blvd, 800
Coral Gables, FL 33134
Phone: (954) 849-4221
https://thrivedx.com/
Wiley University Services is a career-connected education provider that works with universities to meet learners' needs and unlock human potential. With over two decades in the online education space, and nearly a decade of experience unbundling our solutions to meet university needs, our robust solutions are created with your institution's growth in mind. From comprehensive market research and best-in-class marketing, to unparalleled student and faculty support, let us help you take your university and your learners further.
851 Trafalgar Ct Suite 420
Maitland, FL 32751
Phone: (407) 618-5400
Universityservices.wiley.com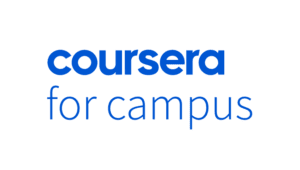 Coursera envisions a world where anyone, anywhere has the power to transform their life through learning. That's why we partner with 250+ leading universities and companies to bring flexible, affordable, job-relevant online learning to individuals and institutions worldwide. Universities that leverage Coursera for Campus gain access to a breadth of content that supports faculty in developing up-to-date curricula, and students in preparing for the workforce upon graduation. Through hands-on guided projects, professional industry certificates, learning specializations and more, universities are leveraging the Coursera platform to equip learners with in-demand skills for the future of work.
381 East Evelyn Avenue 
Mountain View, CA, 94041
https://www.coursera.org/campus

EducationDynamics is the transformative strategic partner that helps schools meet the challenges and opportunities of serving today's student. Our mission is to help colleges and universities understand, engage, and serve students and expand opportunity through education. We have dedicated the last 30 years to helping schools serve adult and non-traditional students through online programs, and we are the largest provider of unbundled marketing and enrollment management services for online and adult-focused higher ed. While our solutions leverage bold strategies, proprietary data, best-in-class technologies, and deep insights, our students-first approach delivers insight and impact at every stage of the student lifecycle. From consideration to graduation and beyond, our end-to-end capabilities allow us to be the only strategic enrollment growth partner our education partners will ever need to create sustainable growth, achieve lasting gains in enrollment, and mold students who will thrive and impact this generation and future generations to come.

15200 Santa Fe Trail Dr., Suite 200
Lenexa, KS 66219
Phone: 888-567-2008
educationdynamics.com
ISACA's Academic and Workforce Partnership Program partners with schools, colleges and universities around the globe to give students the opportunity to enhance their learning experience through credentials and certifications that provides the necessary skills to begin a career in IT audit, risk, security, cybersecurity, governance or privacy. We provide students with the knowledge, skills and abilities mapped to job practices and deliver them at scale. Our focus is on bringing these opportunities to high schools, colleges and universities all over the world in order to promote greater equity, inclusivity and accessibility to aspiring Information Systems, IT, Cybersecurity professionals, regardless of skill level.
1700 E. Golf Rd
Schaumberg, IL 60173
Phone: 480-435-1020
[email protected]
https://www.isaca.org/why-isaca/academic-partnership 

Kennedy & Company provides universities with a holistic approach to managing enrollments, improving operations, enhancing retention, implementing new technologies, and achieving financial sustainability.  We serve higher education with online growth strategies, OPM negotiations, alternative credential and program portfolio research and planning, enrollment forecasting, financial modeling, budget model transitions, CRM implementation and improvement, market research, financial aid strategies, DEI initiatives, strategic planning, student surveying services, and marketing and recruitment strategies.
Connect with us at kennedyandcompany.com or at LinkedIn @Kennedy & Company Education Strategies 
2000 P Street NW
Suite 720
Washington, DC. 20036
202-455-8868
kennedyandcompany.com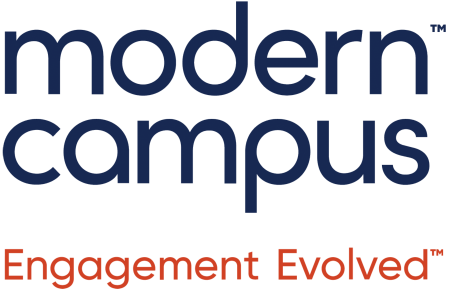 Modern Campus is driving radical transformation for colleges and universities with software designed to support effectiveness, efficiency and student-centricity across the institution. We offer two non-traditional student management solutions, Destiny One and Lumens, which ensure institutions of all sizes have access to critical registration and program management solutions for their continuing, workforce and online education divisions. Trusted by institutions of all sizes and structures, Modern Campus has a proven track record in this industry and drives 19% average enrollment growth and 30% staff time savings for clients.
700-30 Holly Street
Toronto, ON, M4S3C3
Phone: (805) 484-9400
http://moderncampus.com/destiny-one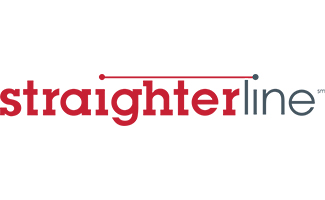 StraighterLine helps colleges and universities generate incremental revenue by growing enrollments, and retaining and graduating more students through our private-labeled Academy platform and suite of online courses and services.
1201 S Sharp St., Suite 110,
Baltimore, MD 21230-3747
straighterline.com

Carnegie is a higher education enrollment marketing and strategy leader that delivers custom marketing and communications solutions through integrated research, strategy, digital marketing, lead generation, Slate optimization, Student Search, website development, and creative. By generating quality connections between universities and students, Carnegie drives enrollment growth for its clients.
210 Littleton Road, Suite 100
Westford, MA 01886
Phone: 978-692-5092
https://www.carnegiehighered.com/
Everspring is a leading provider of education technology and services solutions for higher education. Our advanced technology, proven marketing approach, and robust faculty support and instructional design services deliver outstanding outcomes for our university partners, powering their success online. Everspring offers a range of full-service turnkey solutions, as well as standalone fee-for-service offerings, and innovative self-service products that enable universities to establish themselves as leaders in the digital delivery of higher education. Based in Chicago, Everspring serves a growing number of colleges and universities, nationwide.
120 S. LaSalle Street
Suite 1800
Chicago, IL 60603
Phone: (847) 278-4287
everspringpartners.com

As an education technology and digital enablement partner, LearningMate helps colleges and universities transform, manage, and scale their online learning infrastructure. For 20 years, we have worked with faculty and program design teams across the country to create digital learning experiences that are true to their values and learning approaches. Whether teaching students on or off-campus, our unparalleled technology and support services, deep knowledge in digital curriculum and assessment solutions, and next-generation learning architecture enable higher education institutions to accelerate their digital journey and drive meaningful transformation in teaching and learning, no matter where your students are.
LearningMate Solutions, Inc.
100 Canal Pointe Blvd. Suite 123
Princeton, NJ 08540
Phone: (609) 512-4050
https://learningmate.com/

MindEdge Learning creates and delivers online certificates, courses, test preparation, and simulations for in-demand soft and hard skills. Founded in 1998 by Harvard and MIT educators, MindEdge specializes in higher education and professional development content and technology solutions and continues to innovate in the rapidly changing landscape of online education. The company's research-based instructional design features narrative learning, interactivity, case studies, and assessments.
271 Waverley Oaks Road, Suite 404
Waltham, MA 02452
Phone: 877-592-8000
https://www.mindedge.com/
Symbiosis Educational Consultants is a New York City-based leading instructional design firm. We are a minority and women-owned business enterprise (MWBE) that is ranked as one of America's fastest-growing private companies on the prestigious Inc. 5000 list. We partner with higher education institutions to design and develop high-quality in-person, hybrid, and online programs. Symbiosis is dedicated to the mission of providing learning design services that are pedagogically strong, student-focused, and affordable. Our team is proficient in using Quality Matters®, Online Learning Consortium Scorecard, and other custom rubrics. More than 60 universities globally have used our expertise and passion for instructional design to successfully develop over 3,500 custom courses in their undergraduate, graduate, doctoral, and non-credit programs. Symbiosis adopts a collaborative and trust-based approach to help higher education institutions achieve more without the constraint of long-term contracts. All our services are available on a fee-for-service model.
575 Fifth Avenue, 14th Floor
New York, NY 10017
Phone: (646) 844-3030
https://symbiosised.com/ 

SmartBrief is the leading digital media publisher of targeted business news and information by industry. By combining technology and editorial expertise, SmartBrief delivers the most relevant industry news—curated daily from thousands of sources—in partnership with leading trade associations, professional societies, nonprofits and corporations.
555 11th St. NW
Suite 600
Washington, D.C. 20004
Phone: (202) 737-5500
https://www.smartbrief.com/

Partnering with universities across the country, ed2go offers 775 in-depth online continuing education courses developed and supported by industry experts. With more than 40 industry specialties and over 150 certifications, ed2go's advanced career training and fundamentals courses offer students a flexible option to train for a career move or personal and professional development on their own schedule.
41923 Second Street
Suite 300
Temecula, CA 92592
Phone: (951) 972-3665
www.ed2go.com

Green Flower partners with universities that want to stay on the forefront of workforce development opportunities. Working with more than 700 leading cannabis experts, we produce the most authoritative curriculum for cannabis education. Our complete certificate programs and full-service delivery are designed to educate a workforce looking to enter the cannabis industry or acquire knowledge that is critical in the execution of their current roles inside or outside of the industry.
4744 Telephone Rd, Ste 3-289
Ventura, CA 93003
greenfloweredu.com
Mentor Collective offers a suite of research, services, and technology to deliver high-impact, large-scale mentoring programs in higher education. With over 180 institutional partners, Mentor Collective works with colleges and universities to advance equity, foster belonging and inclusion, and make the transformative power of mentorship accessible to all.
2810 N Church St | PMB 58445 |
Wilmington, Delaware 19802
https://www.mentorcollective.org/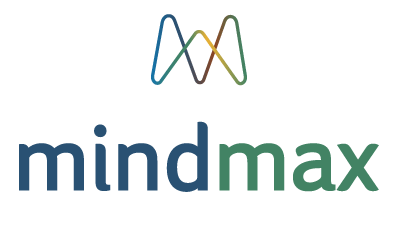 MindMax provides strategic guidance, proven processes, and the latest digital tools to optimize online marketing and enrollment operations for university-affiliated continuing and professional education organizations. We are a trusted advisor to many of the nation's top universities, and have transformed hundreds of online programs, impacting over 1 million students.
PO Box 84
Duxbury, MA 02331
Phone: 781.884.0130 
https://mindmax.net/

Noodle helps university leaders build agile campuses. We do so through tech-enabled services—including learning design, technology, marketing, recruiting, and student support—that integrate with your own to make schools more resilient, responsive, and efficient.
860 Broadway Fl 6
New York, NY 10003-1288
Phone: (804) 878-1549
https://highered.noodle.com/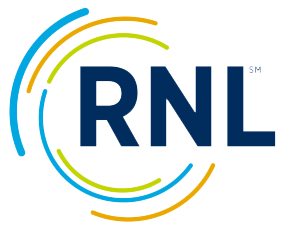 We're Here to Make Higher Education Institutions Successful and Vibrant Through Inspired and Relevant Engagement. For nearly 50 years, colleges and nonprofit organizations have turned to Ruffalo Noel Levitz (RNL) to enroll the students they want, help more students graduate and succeed, and build lifelong relationships with donors. Our mission is to make colleges, universities, and nonprofits successful and vibrant with inspired and relevant engagement with our team of experts.
5249 North Park Place NE
#1061
Cedar Rapids, IA 52402
https://www.ruffalonl.com/
Springboard is on a mission to bridge the world's skills gap by helping colleges and universities to create new continuing education offerings that are powered by industry mentorship. We've built a portfolio of digital skills courses featuring real-world projects, a cutting edge self-paced experience, and career coaching - all delivered through a flexible online platform. Our career-advancement programs are designed for working professionals who want to up-skill in their current role, or re-skill into an entirely new career. Our bootcamps focus on the highest-demand areas like Cyber Security, Machine Learning, Data Science, Data Engineering, UI/UX Design, and Software Engineering.
Springboard, Ste 1100
22 Battery Street
San Francisco, CA 94111
Phone: (415) 857-4459
https://partners.springboard.com/universities/
Institutions often rely on several platforms to support their learning initiatives. Simplify your technology ecosystem with D2L Brightspace, a leading LMS that provides all the tools you need to deliver a world-class continuing education experience. Create unforgettable learning experiences with Brightspace. We have the technology, expertise and passion to help you and your learners achieve more than they ever thought possible.
137 Glasgow Street Suite 560
Kitchener, ON, N2G 4X8, Canada 
Phone: 519-772-0325
https://www.d2l.com/solutions/higher-education/continuing-education/
42 Lines has more than a decade of experience developing innovative education technology solutions for higher education institutions and organizations looking to surpass industry standards. Created in response to educator and student feedback, the Harmonize platform seamlessly integrates with learning management systems to create an engaging, collaborative community for dynamic academic discussion, creative and analytical thinking, and in-depth feedback that drives improved learning outcomes. To learn more about Harmonize, visit harmonize.42lines.net 
2005 N. Dunlap Ave.
Champaign, Illinois 61820
(888) 897-8648
harmonize.42lines.net
Eliminating the back row in higher education is not just a metaphor—it's our mission. For more than a decade, 2U, Inc., a global leader in education technology, has been a trusted partner and brand steward of great universities. We build, deliver, and support more than 500 digital educational offerings, including undergraduate and graduate degrees, professional certificates, boot camps, and short courses. Together with our partners, 2U has positively transformed the lives of more than 300,000 students and lifelong learners. To learn more, visit 2U.com. #NoBackRow
7900 Harkins Road
Lanham, MD 20706
301-892-4350

The Spur Group is the premium Continuing Education destination, with everything in place to respond quickly and expertly to any of your needs, questions and challenges. Our five areas of focus include:
The Marketing Group (recruitment, brand and creative)
The Technology Group (student registration software leveraging Salesforce)
The Consulting Group (program development and market research)
The Learning Group (curriculum development and instructional design)
and our philanthropic partner, The People's Group.
To become the highest-potential CE organization, we believe you need a strategy that bridges multiple disciplines. This is what we focus on at The Spur Group – giving you access to a broad array of expertise, with opportunities to go deeper where it matters the most to your institution.
Based in Chicago, IL
www.spur.group
Virtual Veterans Communities (VVC) is a mission-driven organization dedicated to improving higher education outcomes for military-connected students. We partner with colleges, universities, foundations and others to increase enrollment, completion and career readiness of students who are active-duty military, veterans, or military family members. Our approach combines best practices in marketing, enrollment and persistence for military-connected students with digital communities, one-on-one student coaching and institutional capacity building. The result is a scalable, cost-effective approach to meeting the unique needs of this important and high-potential student population. Learn how VVC can help your institution enroll and retain high-quality military-connected students. 
Visit us at vetscommunities.com and follow us on Twitter @VirtualVetsCo.
Strategic Alliance Partners

Thompson Coburn deeply appreciates that institutions of higher education are complex, multi-layered organizations that contend with an array of legal and compliance challenges. We also understand that postsecondary institutions vary greatly by mission, organization, and structure. Such challenges — and the corresponding solutions — are informed by each institution's particular set of circumstances, including fiscal resources, labor constraints, and vulnerability to changing regulatory and political agendas.
To manage these myriad challenges effectively, postsecondary institutions of all shapes and sizes, as well as the companies that serve them, require legal counsel that can swiftly and comprehensively respond to their needs. This is especially true in the present environment, where institutions face close scrutiny from local, state, and federal entities, accreditors and, increasingly, the general public. 
1909 K Street, N.W. Suite 600
Washington, D.C. 20006-1167
Phone: 314-552-6000
www.thompsoncoburn.com

Quality Matters (QM) is a leader in quality assurance for online education and has received national recognition for its peer-based approach to continuous improvement in online education and student learning. The program features:
Faculty-centered, continuous improvement models for assuring the quality of online courses through peer review
Professional development workshops and certification courses for instructors and online learning professionals
Rubrics for applying quality standards to course design
UPCEA institutional members who are not already subscribing to any of QM's rubrics, receive a 25 percent discount on subscriptions to the QM CPE rubric. 
1997 Annapolis Exchange Parkway, Suite 300
Annapolis, MD 21401
866.851.4984
https://www.qualitymatters.org