Second Opinion—Free Consulting Service for Members!
Seeking timely, expert advice—or, a "second opinion?" Our lead consultants are available to provide brief, rapid responses for members who have questions about all aspects of professional, continuing, and online education programs and strategy. Members can request a thirty-minute phone consultation free of charge using the form on this page.
Jim Fong is the founding director of UPCEA's Center for Research and Strategy. In his role, Jim has analyzed demographic, occupational, technological and societal trends and data to help the higher education community better serve the adult and corporate learner.
Prior to joining UPCEA, Jim worked as a higher education strategic marketing and CRM consultant and researcher for two firms and prior to that was the Director of Marketing, Research and Planning for Penn State Outreach. At Penn State Outreach, he was responsible for strategic marketing, marketing management, research, creative and database teams. Jim played a major role in the early launch of Penn State's World Campus by assessing new program needs and the development of marketing strategies and systems.
Jim holds an M.B.A., an M.S. in Applied Statistics and a B.S. in Mathematics, all from The University of Vermont. In 2004, UPCEA awarded him the Adelle Robertson Award as its Continuing Professional Educator for the year. That year, he also received the Mid-Atlantic Region's Distinguished Service Award.
As the Center's director, Jim works closely with dozens of colleges and universities annually on:
new program development initiatives,

enrollment management and marketing process analyses,

the review of online and continuing education portfolios, and more.
Julie Uranis serves as the Vice President for Online and Strategic Initiatives at UPCEA. In this capacity she is the Managing Director of the National Council for Online Education and leads the planning efforts for the Summit for Online Leadership and Administration + Roundtable (SOLA+R). Prior to joining UPCEA she lead the distance learning and continuing and professional development teams at Western Kentucky University as the Director of Distance Learning and Continuing & Professional Development. Julie began her career at Eastern Michigan University (EMU) where she held both teaching and administrative positions. Julie has a Ph.D. in Educational Leadership, a Master of Science in Technology Studies, and a Graduate Certificate in Community College Leadership from EMU.
Areas of expertise: Online leadership and strategy, professional and continuing education, corporate training, lifelong learning programs, adult learners, competency-based education, and bachelor-completion programs
Bob Hansen is the CEO of the University Professional & Continuing Education Association (UPCEA). Since 2010, Hansen has reinvented the century-old organization – creating the Center for Research and Strategy in 2011, establishing a number of initiatives focused on the association's unique role in online leadership and management, and positioning the association as an important advocate for policy issues related to non-traditional and online learners. The association has more than doubled in size during Hansen's tenure by successfully diversifying revenue. Hansen previously served as Associate Provost for University Outreach at the University of Southern Maine, and as Assistant the Governor for Education in Illinois. He holds a Ph.D in English from the University of Notre Dame.
Areas of expertise: organizational strategy, reorganization, and diversification of revenue.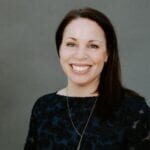 Amy Heitzman serves as Deputy Chief Executive Officer and Chief Learning Officer for UPCEA.  In these capacities, Amy supports the day-to-day operations of staff and the delivery of organizational and departmental strategic planning, as well as oversee budget development, content delivery, and member engagement for the association's broad events and programming portfolio and professional development. Prior to joining UPCEA, Amy served as the inaugural Executive Director of Continuing and Professional Education at Southern Methodist University (SMU). Amy holds a Ph.D. in Higher Education Administration (The University of Texas at Austin), an M.Ed. (SMU) and an A.M. (University of Chicago), and a B.A. (University of Michigan). She also holds graduate certificates in Nonprofit Leadership, Marketing, Master Technology Teacher, and Women and Gender Studies.
Areas of expertise: student veterans, international higher education, adult student success, noncredit/custom program development, women in leadership, and career coaching.
Ray Schroeder is Professor Emeritus, Associate Vice Chancellor for Online Learning at the University of Illinois Springfield (UIS) and Senior Fellow at UPCEA. Each year, Ray publishes and presents nationally on emerging topics in online and technology-enhanced learning. Ray's social media publications daily reach more than 12,000 professionals. He is the inaugural recipient of the A. Frank Mayadas Online Leadership Award, recipient of the University of Illinois Distinguished Service Award, the United States Distance Learning Association Hall of Fame Award, and the American Journal of Distance Education/University of Wisconsin Wedemeyer Excellence in Distance Education Award 2016.
Areas of expertise: online program administration, online leadership, emerging technologies, faculty relations, implementing best practices, professional and continuing education, strategic planning, upskilling online, and workforce development.
Kathleen S. Ives has worked the non-profit, higher education, and corporate arenas. She serves as Senior Staff member for the National Laboratory for Education Transformation (NLET) as well as Director of Higher Education Transformation; and, Strategic Advisor for Packback, an AI-powered education technology company. Dr. Ives is co-editor and chapter author of the book Leading the eLearning Transformation of Higher Education: Leadership Strategies for the Next Generation. Previously as CEO of the Online Learning Consortium's (OLC), she led OLC to become a self-sustaining member association. She received her B.A. from the University of California at Davis, M.A. from the University of Southern California Annenberg School of Communication, and D.M. from the University of Phoenix."
Areas of Expertise: Organizational leadership (virtual and face-to-face), virtual team development and management, professional development for women and marginalized populations, workforce development and education.